Plant Guide
>
Mosses and Lichens
>
Mosses
>
Genus Ulota
>
Bud Leaved Ulota Moss
---
Bud Leaved Ulota Moss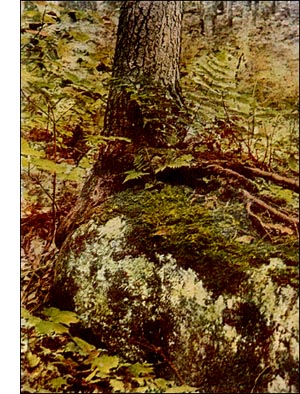 The Bud-leaved Ulota, Ulota phyllantha, Brid.
Ulota phyllantha grows in dense cushions 1/2 to 1 1/2 inches high, green or yellow above and rich red or brown below.
The leaves are acutely pointed with percurrent vein, upon the apex of which are abundant red-brown, club-shaped and jointed gemmae which have suggested the specific name from the Greek for; a leaf, and; a flower or young bud.
This moss has been found on the highest plant-line of Chimborazo as well as close to sea-level, and is widely distributed over the world.