Plant Guide
>
Mosses and Lichens
>
Liverworts or Hepatics
>
Genus Frullania
>
Frullania Eboracensis Lichen
---
Frullania Eboracensis Lichen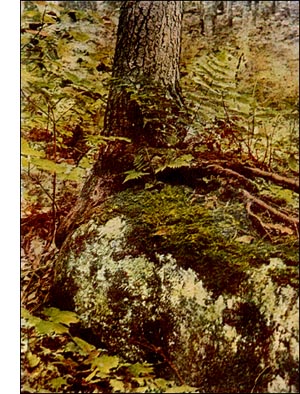 Frullania Eboracensis, Gottsche.
This dainty hepatic is usually found in some shade of green or red, forming delicate traceries on the bark of trees. It is particularly beautiful on the smooth bark of the yellow birches in the North woods.
The leaves lap as shingles (imbricate). The lobule is hoodlike (galeate), bluntly terminating at the base. The perianth is somewhat compressed with a short, broad beak.