Plant Guide
>
Trees
>
Persimmons
>
Black Persimmon or Chapote Tree
---
Black Persimmon or Chapote Tree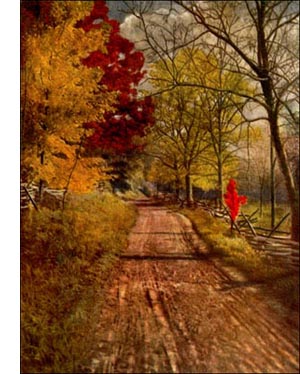 The Black Persimmon, or Chapote (Diospyros Texana, Scheele), is a scrubby tree that covers its matted top from February till the following midwinter with dark, leathery leaves, which are narrow and scarcely an inch long.
The black, insipid fruit ripens in August, and its juice is used as a black dye. The wood is black, often streaked with yellow, and handsome when polished. It is sometimes used for engravers' blocks. The tree grows in western Texas, and south to the Gulf of Mexico.
The wood of our two persimmon trees somewhat resembles that of their esteemed tropical relatives, the ebony trees of the East and West Indies. But, as often is true of temperate-zone species, the quality is inferior.
In Japan, the native persimmon, Kaki, in the Japanese language, has been improved, until there are numberless horti-cultural varieties. They bear large, luscious fruits, much better in all respects than those of the American species. The Department of Agriculture at Washington has successfully introduced several varieties of Kaki into the Southern States. They do best when grafted upon our own trees.
Prejudice against persimmons results when a stranger to the fruit attempts to eat it before it is ripe. The handsome Japanese sorts are often ripe-looking before the tannin has left them. The experienced person knows that there is no fruit more delicate than a thoroughly ripe Kaki, so soft it must be eaten with a spoon.