Plant Guide
>
Trees
>
Plums and Cherries
>
Canada Plum Tree
---
Canada Plum Tree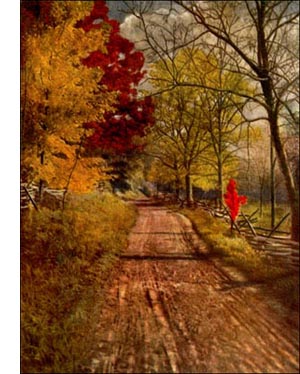 The Canada Plum (Prunus nigra, Ait.), which grows from Newfoundland to Manitoba, and extends its range into the northern tier of states, is called by Professor Waugh a variety, nigra, of our common wild plum, instead of a separate species, as the earlier authorities have set it down.
The tree has a narrow head, formed of stiff, angular branches. The leaves are broad and large, with abruptly sharpened points. Flowers and fruit are larger than in the common plum; the petals turn pink before they fall.
It is valuable to the North, furnishing the settler a relish for his hard fare until his orchard comes into bearing. It forms an excellent stock on which to graft cions of species which are not hardy on their own roots through long Northern winters.
It is a tree well worth planting about one's premises, as in some bare fence corner that needs brightening in early summer, and in August and September when the bright orangecoloured fruit shows its colour against the leafy background. In winter the framework of the tree is picturesque by the angularity of its thorny twigs.