Plant Guide
>
Trees
>
Pines
>
Rocky Mountain White Pine Tree
---
Rocky Mountain White Pine Tree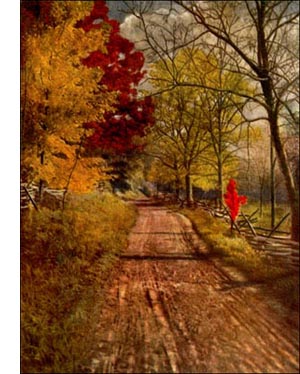 Rocky Mountain White Pine.-(P. flexilis, James.)A broad, stout-trunked tree, 40 to 75 feet high, with ascending branches in a diffuse head. Bark very dark, furrowed and broken into square plates; younger stems smooth, pale grey or white. Wood light, soft, close grained, yellow to red. Buds scaly, pointed, clustered at branch tips. Leaves in fives, thick, rigid, t 2 to 3 inches long, dark green, sheathed and tufted on end of branches; shed during fifth or sixth years. Flowers like P. Strobus, but rose coloured. Fruit annual, cones 3 to 10 inches long, purple; scales rounded and abruptly beaked at apex; seeds with narrow wings all around; ripe in September. Preferred habitat, mountain slopes, at altitude of 7,000 to 12,000 feet. Distribution, Rocky Mountains, Alberta (British Columbia), Montana to Mexico and California. Uses: Important timber tree of semi-arid regions. Used in construction as P. Strobus is.
It is a fortunate region that has its own white or soft pine for all sorts of construction. This " limber pine " is notable because it thrives where other pines fail. It grows on the sides of the desert ranges of mountains in Nevada and Arizona. It is the chief dependence of builders on the eastern slopes of the Rockies in Montana. Lacking this pine, the lumber problem in these regions would be serious. It is true that trees growing in scattered groups and open forests as these do produce knotty timber; but the important fact is that P. flexilis does grow in these regions, and the trees are appreciated, knots and all.
The best specimens grow in New Mexico and Arizona-sturdy trees, as broad as they are high, with trunks 5 feet through, and limbs of exceeding length, flexibility and toughness. From these characters the tree takes its specific name and the common name given above.
The Rocky Mountain white pine grows where the wind tests the fibre of its long arms, which reach out and up as if eager to meet the challenge and prove themselves. The foliage is thick and beautiful, even where the tree crouches a prostrate shrub at the timber line. The tree's blossoms are its most striking feature. The staminate clusters are tinged with rose colour. On the tips of the branches the slim cones glow from their first appearance like tips of flame. The summer deepens them to purple, and as they turn down they fade to cinnamon-brown, before the springing of the scales releases the almost wingless seeds. In the most favourable locations the branchlets are stout and the cones approach a foot in length. Farther north, and at higher levels, the twigs are slim and the cones considerably shorter.