Plant Guide
>
Trees
>
Hawthorns
>
May Haw or Apple Haw Tree
---
May Haw or Apple Haw Tree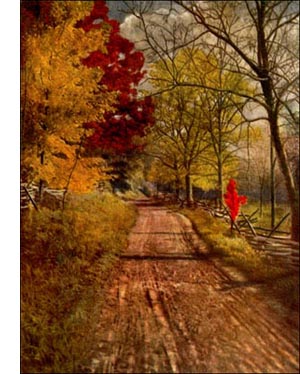 May, or Apple Haw (C. aestivalis, T. & G.)-A roundheaded, compact tree, with stout trunk, 20 to 30 feet high. Thorns 1 to 1 1/2 inches long, stout, sharp; often absent. Bark thin, fissured and broken into plate-like scales, dark reddish brown. Twigs rufous pubescent, soon becoming smooth and grey or brown. Wood heavy; Close grained, light brown, weak. Buds plump, small, scaly, brown.
Leaves elliptical, irregularly wavy-toothed and serrate above the middle, entire and tapering to pubescent petiole; 1 1/2 to 2 inches long, dark green, leathery shining above, with rusty hairs on veins beneath. Flowers with the leaves in February or early March, 2 to 5 in simple corymbs, corolla 1 inch across, white: calyx tips ruddy; stamens 20 to 25, anthers large dark rose.
Fruit, May, 1 to 3 in cluster, flattened globes, fragrant, pleasantly sub-acid, juicy, thick fleshed, calyx lobes large, curved back; nutlets 3 to 5, with deep grooves and ridges on back. Preferred habitat, moist, sandy soil. Distribution, Florida to Texas and Arkansas. Uses: Handsome tree for ornamental planting, Fruit sold in Louisiana markets, and made into preserves and jellies.