Plant Guide
>
Trees
>
Tupelos and Dogwoods
>
Cotton Gum Tree
---
Cotton Gum Tree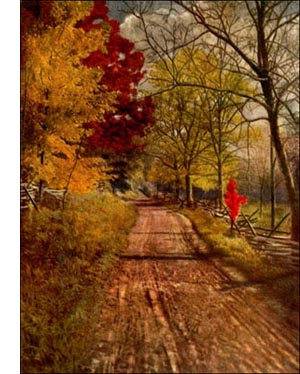 The Cotton Gum (Nyssa aquatica, Marsh.) is the large tupelo of the swamps, a tree with an unusually broad base, an abundance of corky roots, and a superb pyramidal crown. Trunks 3 to 4 feet in diameter and 80 to 100 feet high are not at all unusual.
White cottony down is noticeable throughout the treetop as spring growth begins. The young leaves divest themselves of this covering as they mature, except as a lining. These leaves are large, oval, often remotely toothed or lobed.
The fruit is purple, and hangs on long, flexible stalks among the gay-coloured leaves in autumn. It has not the popularity of the Ogeechee limes, for the flesh is thin and the skin is tough.
The lumber is largely used for fruit crates, broom handles and other cheap articles. The tree is seen at its best in the cypress swamps of Louisiana and Texas.